Currently trailing by 20 points, any hopes of the Titans finding their way back into the top eight this week appear slim.
After scoring the opening try of the match, the Titans were blown off the park in the first half as Cronulla responded with four consecutive tries of their own.
Rugby league great Steve Roach didn't hold back in his critical assessment of the Titans' first-half performance.
"I was expecting a lot more from the Gold Coast, they were in ninth position coming into this game," Roach told Fox League.
"You've got to show some desperation if you're fair dinkum about being in the top eight.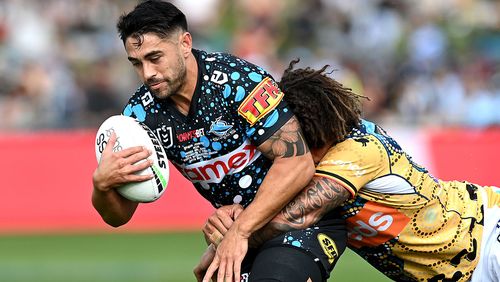 "They scored the first try, maybe that went against them? They might've thought 'oh well, just let the pressure bow off a little bit after they scored the first, this might be an easy afternoon'.
"Not case, they're getting smacked!"
Roach made particular mention of a moment late in the first half when Sharks winger Connor Tracey showed no lack of fear attacking the middle men of the Titans.
"They need to be a lot stronger in the middle of the ruck. Look at Connor Tracey running through the middle of your ruck, that's an embarrassment.
"It's been a poor effort by their middle men."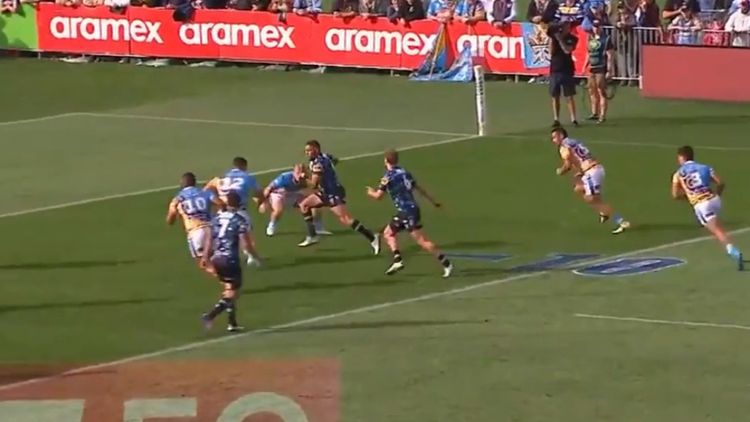 Braith Anasta during the half-time break said: "Justin Holbrook would have to be filthy."
"This is the worst 40 minutes of the Titans this season. Their defence has been awful, it's embarrassing."