Cowboys young gun Hamiso Tabuai-Fidow has yet again showcased his jaw-dropping speed, making the Roosters look pedestrian as he burnt past a slew of Trent Robinson's men en route to a spectacular try in Townsville.
Again, the Cowboys had Scott Drinkwater to thank for the setup, as he split the Chooks line with a slaloming run.
Finding Tabuai-Fidow with the off-load, the youngster still had a field of defenders in front of him. But it was nothing his speed couldn't manage as he turned on the jets to burn down the wing and the entire Roosters' right edge.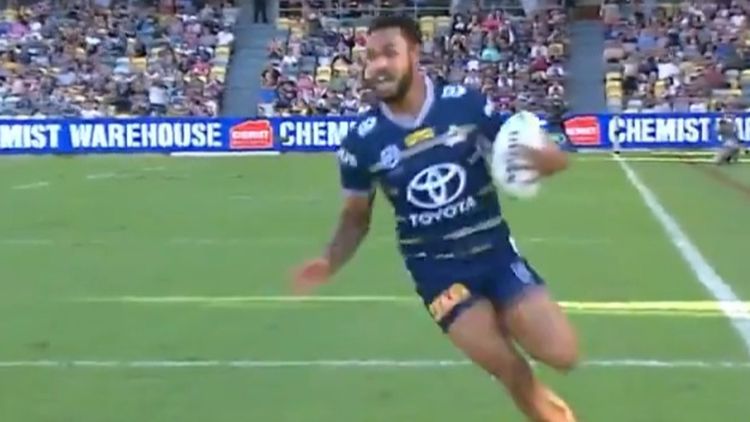 "The Hammer sets sail to the corner, what a speedster he is, he burns the Roosters…blistering the turf," Caller Warren Smith said in commentary for Fox Sports.
Former Sharks coach Shane Flanagan added: "Speed, speed, speed you cant beat him in rugby league. You can't handle him, he's too quick."
Tabuai-Fidow's try continues a spectacular start for the Cowboys against the Roosters, notching their second try in a blistering start in Townsville.