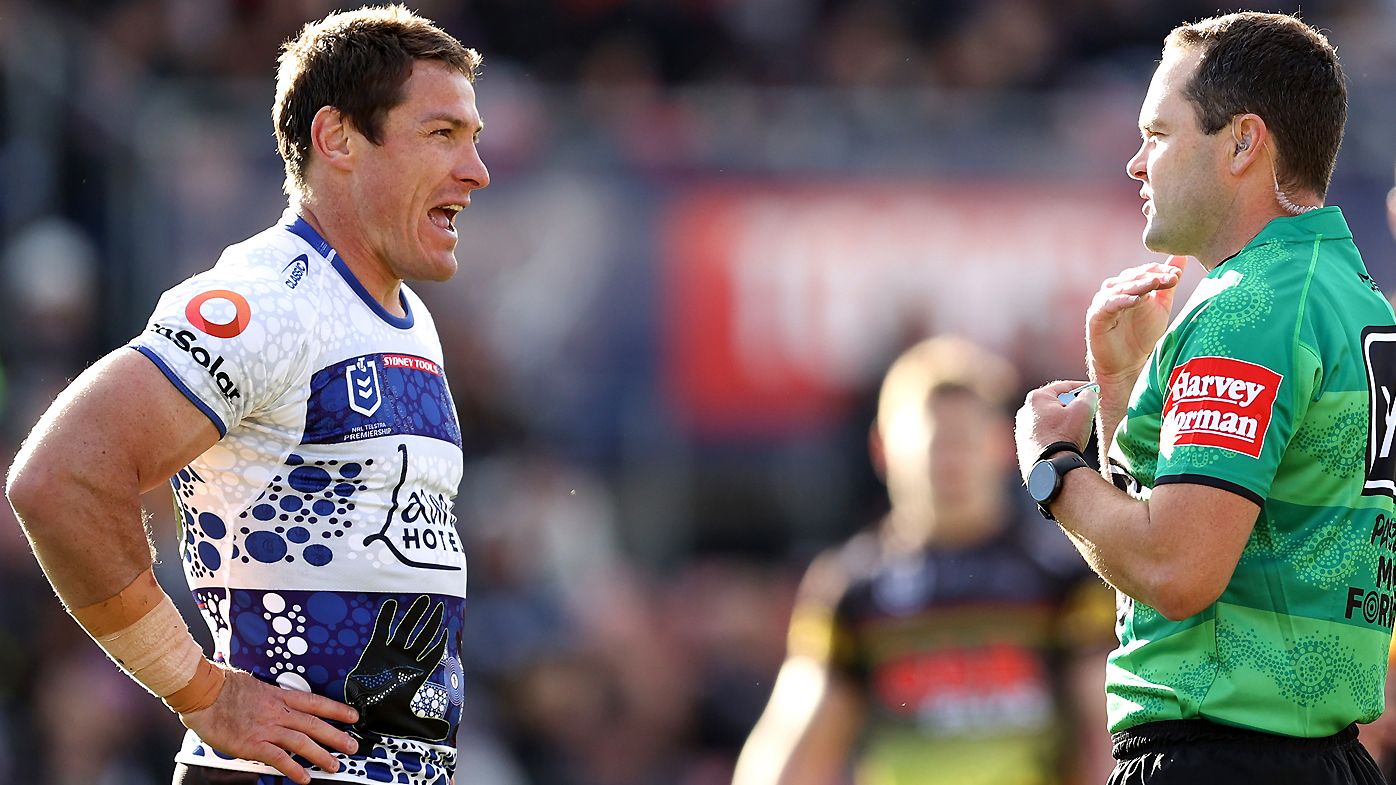 Penrith found themselves on their heels in the opening exchanges of the second half, and they were very lucky not to go to 12 men when Brian To'o appeared to tug at the jersey of a Bulldog in a scoring position.
The Bulldogs put a kick down the right wing from their own 40-metre line, when the ball hit Jarome Luai, allowing the chasing Canterbury players to put themselves in a great position to get the ball and score in the corner, when To'o was seen pulling back an advancing player.
The Panthers were able to scramble as a result and stop the try, and the referee immediately gave a penalty to the Bulldogs. However after a captain's challenge reviewed the play, the subtlest of nudges by a Dogs player was found to be put on Luai, meaning anything after that point was inconsequential, and the penalty went the other way to Penrith.
"It's a bump," Andrew Voss said. "Would you call it a push?" he asked co-commentator Corey Parker.
"That's a massive result.
"To'o was headed for the sin bin."