Australian heavyweight champion Justis Huni has recalled a tumultuous end to his 2020 when he got caught in a street fight off the back of a COVID-affected year.
Ahead of tonight's clash with Christian Tsoye, Huni reflected on his difficult period, and the road he's taken to getting his mind right in the lead up to his fight with Paul Gallen and the Tokyo Olympics.
"Even recently at the end of last year around new year's, I got caught up and had a bit of an incident when I was drinking and stuff. I got into a scuffle," Huni told Wide World of Sports.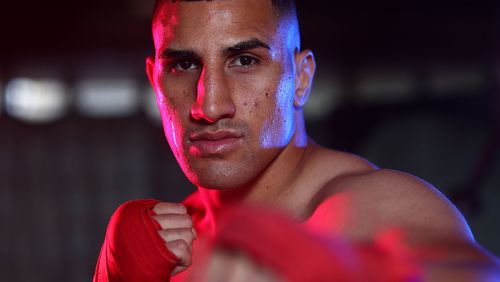 "I was drinking with mates and hit my head on the concrete. I wasn't sure what happened. I woke up the next day and kept training as usual. I went and had my first sparring back and I got dropped.
"I didn't know what it was but it would have been the effect from the drinking and what happened with my mates.
"I got into a punch up was thrown to the ground I don't even remember the full story and no one wants to tell me the full story. All I know is my face hit the ground and it was grazed.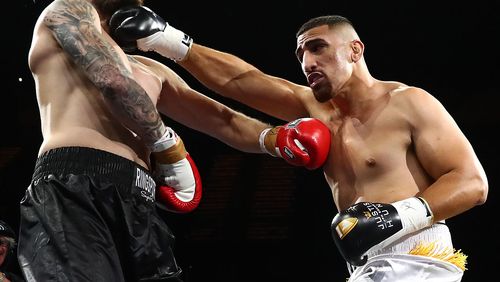 "My parents weren't happy. But I just had to be honest with myself and with them and we got past it."
If all things going to plan against Tsoye tonight, Gallen and Huni will hold a face-off and a press conference after the fight.
Gallen, fresh off a shock win over former world heavyweight champion Lucas Browne, has already been sparring in anticipation of fighting Huni and will be able to step-up his preparations after Wednesday night.